Learn How To Jumpstart Your MPP Builds With
MPP Quick Start
Are you new to Magic Page Plugin?

Or have you had it for sometime but not quite got your head around all of its features?
Then MPP Quick Start is just what you are looking for.
This is not a course where I am teaching you what I think might work….
This is a course where I am teaching you what I know works….
You are going to watch over my shoulder as I:
Find A Good Niche For Lead Generation
Check How Competitive The Niche Is
Find All The Keywords To Target
Add A Site To A Host
Install WordPress And Add To Cloudflare
Get All Of The Content
Create Promotional Videos
Build My First Lead Gen Site
Convert My Site Into An Evergreen Site
Build Supporting Sites Fast
Add Relevant Schema To Magic Pages
Add Schema To Supporting & Homepage
Add Relevant Videos To Main Magic Pages
Building Citations And Social Profiles
How To Monetise Your Sites
How To Use The Dynamic Backlink Builder
Then in the advanced section you will learn:
Advanced Techniques For Building Your Sites
Creating A Data Studio Report To Monitor Your Sites
How To Create And Use Directory Sites
Advanced Off Page SEO Techniques
More Ways To Monetise Your Sites
Advanced Dynamic Backlink Builder Techniques
A lot of the videos have been updated for 2023 as lots has changed in how I do things.
Plus there will be Monthly Webinars where you can ask me anything.
Get MPP Quick Start Now
What You'll Get Inside The Course
In the complete course there is currently over 90 videos with more to be added.

You will get PDF's and/or Google Docs of the checklists I use to build and rank my sites.

You will get copies of all of the scripts, schema and other data items that I use to build my sites 
What Others Have To Say About My Course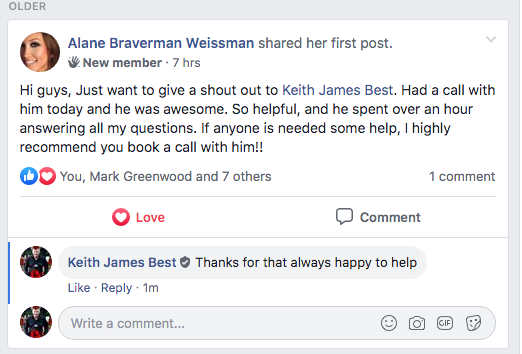 MPP Quick Start Advanced
---
MPPQS Basic – 62 Lessons In 14 Modules including:
Picking A Niche
Checking The Competition
Setting Up Your Site
Getting Content For Your Site
Building Your Site
Expanding Your Sites Reach
Turning Your Site Into An Evergreen Site
Deploying Your Evergreen Sites
MPPQS Advanced – Currently 16 Lessons In 4 Modules Including:
Changing URL Slug to make it hyper relevant
Adding A Location Search Function
Storing Images On CDN (Amazon S3)
Creating Directory Sites
Advanced Off Page SEO
And more to come
Dynamic Backlink Builder Training including:
How To Set Up Your Dynamic Backlink Builder
How To Set Up The Various Cloud Hosts
How To Upload To The Various Cloud Hosts
Simple Backlink Strategies
Advanced Backlink Strategies
Using Random Links
Adding Schema To You Backlink Pages
Plus Monthly training and ask me anything webinars
Use Coupon Code MPPQSADVEASTER to get 25% off for life until the timer hits zero